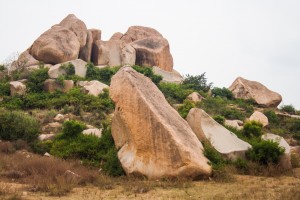 In a recent decision, the Montana Supreme Court upheld application of an Earth Movement exclusion to bar coverage for damage to a home when a single large boulder rolled down a hill and smashed into it. In doing so, the court gave the words of the exclusion their plain and ordinary meaning, refusing to give them a strained interpretation in order to find an ambiguity.
Russell Parker owned a vacation home near Sheridan, Montana. In March 2014, a large boulder fell from a hillside about 440 feet uphill from the cabin and smashed into the structure. Parker had insurance with Safeco and he submitted a claim.
Safeco hired an engineer who traced the path of the boulder back to its point of origin. The engineer observed soil remnants where the boulder originally sat in the cliff, and concluded that the freeze-thaw process of soil and water in the rock joints caused the boulder to dislodge and fall. Relying on the earth movement exclusion in the insurance policy, Safeco denied the claim.
Parker also hired an expert. He agreed with Safeco's engineer as to the boulder's original location and role of the freeze-thaw process. But Parker's expert did not observe soil at the cliff, but rather saw "infilling from weathered granitic gneiss." He concluded that no "soil" was involved because the decomposition of granitic gneiss did not create "soil" that would expand from freezing water. Believing that the policy exclusion was ambiguous, Parker sued Safeco. Read more ›