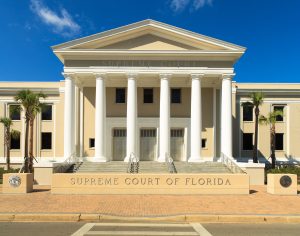 Introduction
At least two Florida appellate courts have directly contradicted each other on an increasingly-important question facing Floridians and the insurance industry. The question is as follows: "Are insurance provisions valid which condition the validity of third-party benefits assignments upon the written consent of all insureds and named property mortgagees?" The answer to this question is important because Floridian policyholders often assign their insurance rights to construction companies post-loss to receive services without up-front payment. The Florida Supreme Court was recently asked to answer this important question, and it is likely to weigh in, although it has not yet formally decided to do so.
Public Policy
Public policy concerns animate assignment-of-benefits ("AOB") legal disputes in Florida. Florida construction companies and policy-holder attorneys argue that AOB is good for policy-holders because it allows them to immediately repair damaged property. However, insurance advocates contend that certain AOB limitations are necessary to mitigate abuse, fraud, needless litigation, and ultimately to minimize insurance premiums to policyholders.
A 2016 Insurance Journal article explained that unscrupulous contractors often obtain AOBs, submit inflated repair-cost claims to insurers, and then work closely with "highly litigious" trial groups to sue the insurers for denying these claims, whether in whole or in part. Amy O'Connor, Florida Fights Back Against Assignment of Benefits Abuse, Insurance Journal (Feb. 8, 2016). A 2018 article indicates that as a result, the number of AOB lawsuits in Florida has been "spiraling out of control," from 405 lawsuits in 2007 to 28,000 lawsuits in 2016—a "68-fold increase." Liam Sigaud, Florida Insurance Abuse Spiraling Out of Control, Pensacola News Journal (March 14, 2018).
Thus, the legal AOB controversy currently taking place in Florida is the tip of a much larger public policy iceberg. Because of the breadth and depth of the public policy considerations at play, even those Florida courts which have taken a side have done so on purely legal grounds, recognizing that the complex policy considerations are best addressed by the Florida Legislature. Unfortunately, the Florida Legislature has repeatedly tried yet been unable to resolve the present dispute. Read more ›